Food choppers make the task of chopping, dicing, slicing, and cutting vegetables, fruits, and other food items very easy and efficient. They reduce your preparation time. These come in very handy for chopping large amounts of vegetables, especially if you are cooking a dish that requires a lot of cutting and chopping. You can easily chop herbs, nuts, and cooked meat in these choppers too in half of the time you generally take to cut them manually. These come in manual and electric varieties. They also cut or chop the uniform sizes of the food, making your food presentable. You can choose between the hand-slap, spring blade, or other such types of models.
Types Of Food Choppers
There are a variety of food choppers available on the market. These mainly fit into two categories:
Manual: These choppers require you to use your hand and some effort to cut or chop the food. You can choose between hand-slap or a push variety, that requires you to put force to bring the blades down to cut. These are more affordable and easy-to-carry. You also get lever-press, pull-cord, or such other mechanisms in manual choppers.
Electric: These are a bit heavy as compared to the manual ones and are costlier. The biggest benefit of electric food choppers is that you don't need to apply any force for cutting or chopping. These models use electricity to spin the central blade to chop the food. You need just to push the 'on' button to start it.
Using Food Choppers
Some food choppers require you to cut roughly sized chunks of the vegetable before it can cut or chop it further. These come in various sizes, but all have a similar function – chopping, coarse or fine. Certain choppers may require you to put the contents again on the blade, while some may require you to pull the lever or the cord more. These tools are great and handy kitchen equipment that should be used whenever a recipe requires a lot of cutting or chopping. Also, you should read the instruction manual before you start operating, as every machine may have different functions. The blades are very sharp, and you need to be careful while handling them. Do not try to cut hard food items directly into a food chopper, as it may bend the blades.
Common Uses Of Food Choppers
These are handy kitchen devices that reduce your cutting and food preparation time. These choppers can be used for a variety of functions such as:
Cutting onions, celery, tomatoes, garlic, and carrots for stews, soups, gravies, etc.
Dicing herbs for dips or other dishes
Chopping nuts for garnishing
Making breadcrumbs
Making salsas, dressings, etc.
Shop This Cool Kitchen Gadget
Egg Slicers Manual Food Processors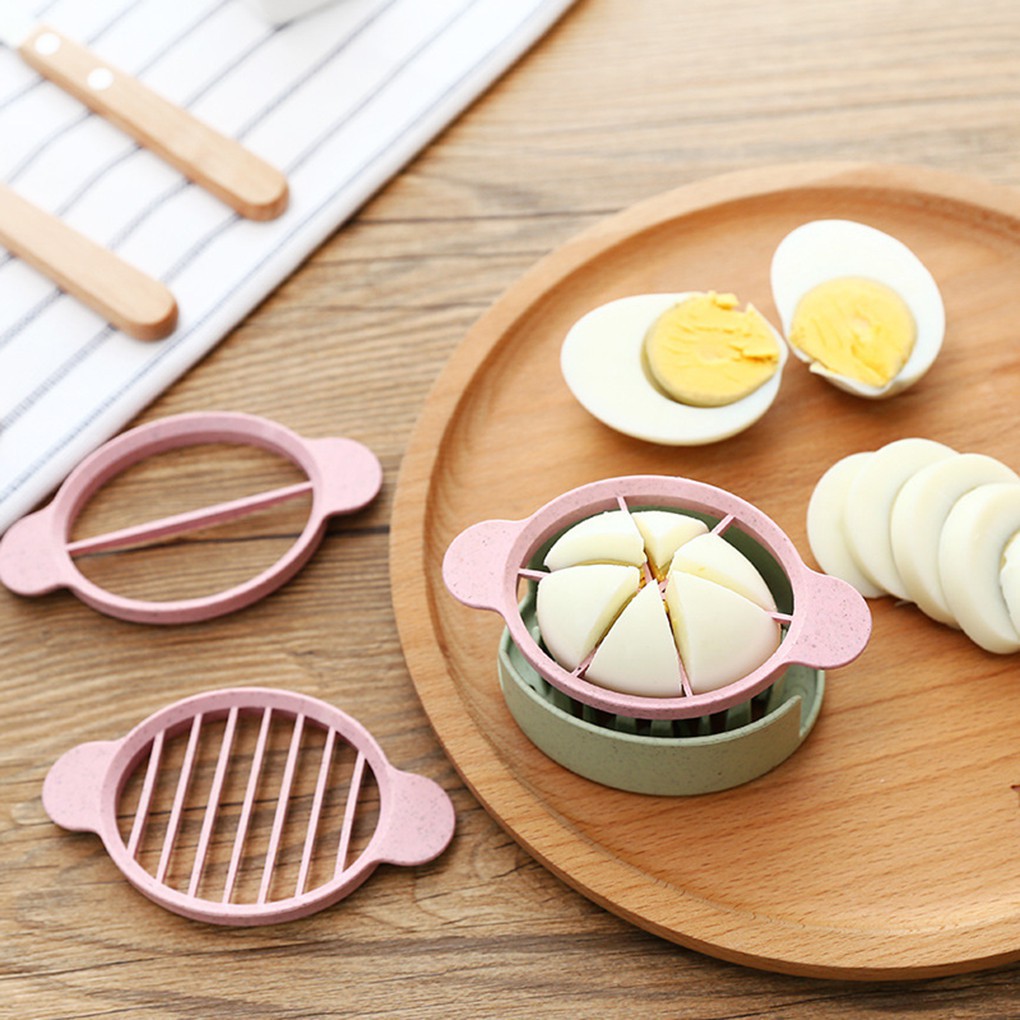 Grab this very useful egg slicer tool online. You can now cut your hard-boiled eggs most conveniently with the help of this egg cutter. It is easy to use, clean, and wash. It is also very handy and small in size. You can carry it along with you. You get this in red, blue, and white colors. It is made from ABS plastic and stainless steel.