Nutrition is the wholesome idea that lets us live a healthy and sustainable life. While talking about nutrition, we must never skip living a healthy lifestyle too. This combo makes us live healthy and strong. Additionally, the category is massive Therefore, I chalked down very few to let you understand in brief and with detail. 
A healthy eating habit always starts in our kitchen. Therefore, chopping and cutting down leafy veggies fish and meat properly not only enhances the taste but also is a healthy practice. Therefore, from selecting what you eat to the kitchen utility tool, everything plays a vital role in your life. Let's start by digging more into this idea.
Vital Things You Need To Know About Nutrition
As a kid, the chapters in science books related to food and nutrition were always my favorite chapters. But I never imagined this would turn out to be such a great concern as I grew up. The tables and charts always let us know which are essential for our health and which ones are unhealthy. The hard and fast life is somehow forcing us to depend on unhealthy stuff more frequently. But if we do not take a step from this very instant, the pollution along with our lifestyle is going to create a massive toll on our life.
The amount of vitamins plays a specifically essential role in living organisms. Therefore, learn what you eat. Take lots of vitamins every day. Consider a bowl full of fresh veggies and fresh fruits daily. After that, eat lots of grains regularly. These food product gets packed with lots of vitamins and minerals. Hence, start with these foods this very instant. After one month, you will definitely get the result you want. 
Have you ever considered taking healthy herbs? Believing in the herbal supplement which one finds in the grocery shop may not actually have what you are looking for. Therefore, consider consuming roots, seed, green leafy veggies for having your herbal supplement daily. 
Drinking the packed juices might not be an actual good idea. Try taking a look at the ingredient list and you will understand what I mean in this context. Those are simple drinks packed with sugar. Make your own sweet juice at your home, which is simply natural and healthy. Additionally, you know what you are drinking.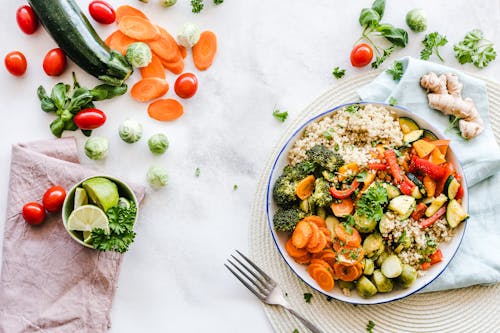 More In This Regard To Know
We, often find food products claimed 'Natural.' However, this is a common ruse that makes us fool most of the time. United States Department of Agriculture (USDA) along with the Food and Drug Administration (FDA) proclaims which is natural or not. However, as per the FDA, the food without any addition of color and flavor is pure and natural. Additionally, food claiming to come naturally is not every time low in carbs, fat, and calories. They are unhealthy sometimes. 
We often consider eating fatty food is bad for our health. Well, this is something very wrong to believe upon.  There are several types of fats. Hence, you need to choose the bad and good of the whole lot. The human body depends on the fat which offers protection to our organs. Additionally, this fat also helps in retaining body heat. 
Try taking Vitamin A, D, K, and E. These variants are fat-soluble. They get transmitted to our entire body. However, many individual considering fat as unhealthy gives off the healthy variants which ultimately results in vitamin deficiency in the body.  Try limiting the consumption of trans fat and saturated fat intake since they raise the cholesterol levels in your body. While unsaturate fat works the complete opposite. They lower bad cholesterol and make us healthy.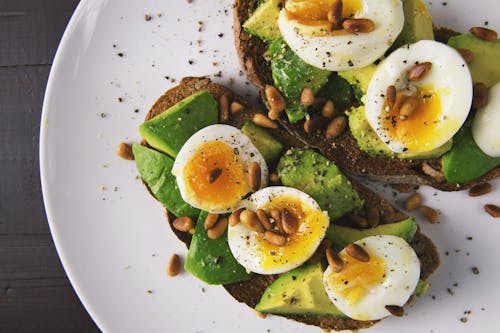 Well, these are the basics nutrition and staying healthy. Additionally, drink plenty of water and sleep at least 7 hours to recharge your body to some great extent. Eating and drinking is an amazing duo that will gift you long-lasting young bones to enjoy your life to the fullest. Therefore, try taking notes and limit your bad practices as soon as you can.